Most commonly used DIY beauty tips by women!
This article is based on human-tested beauty tricks that are harmless and results –driven. Read further to know how natural or domestic products can help you at improving.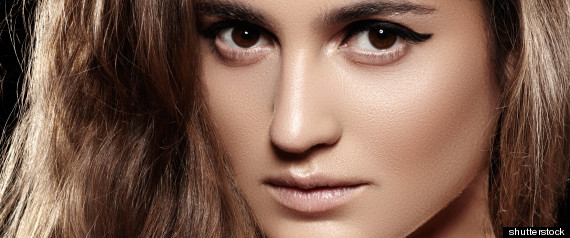 Who wouldn't want to look good? Women can do anything to look spotless! And if it is about DIY easy beauty tricks, they would do best to look as gorgeous as possible. To help women at large, I've collected some of the most miraculous and self-tested beauty tricks that you may try and see how good you feel at treating yourself with these everyday DIY beauty tricks. Trying a few listed below could save you from early aging, spotty skin and lousy body.
Cucumber on eyes to eradicate dark circles
Preparing starters or salads is a common routine, why not skip a few cucumber slices and put them on eyes to get rid of your dark circles. You don't have to tell everyone that you have been having sleepless nights.
Drink 3+ litres of water every day
Drinking water is as important as inhaling oxygen. Or else your body organs may become dehydrated and stop heeling.
Toothpaste on spots
Toothpaste on facial spots or scars is as good as it is on your teeth. Just the ways it cleanses your teeth, it eradicates your facial spots. Try it for a freckle-free spotless skin.
Tea bags on tired eyes
If you are too conscious of wasting food on your beauty tips, it's time to utilise used tea bags. Once you are done dipping, squeeze out all the water and put it on your eyes to pull out your tiredness.
Brush talcum powder through hair to freshen it up
If you're hurrying up to an event, and your hair are too frizzy, blow dry a little and apply a few strokes of talcum powder, I don't mean you to splash and make a ghost out of it, just a little would do at maintaining shine and silk in your hair.
Pinch your cheeks to have a natural blush
We all adore blushing cheeks. To have natural blush on your cheeks, you must make your blood pass through. For this, pinch your cheeks and enjoy a natural blush. Cost-free and effective!
Hair conditioner for shaving legs
For having silky skin texture after shaving your legs, or if you are short of shaving creams, you can easily apply hair conditioner to shave your legs. This will add shine and silky touch to your skin.
Toothpaste on insect bites
Surprisingly, toothpaste has anti-bacterial effects. Insect bites may get poisonous, to avoid poison from penetrating and causing infections, you can apply toothpaste on insect bites immediately.
Baking soda on teeth to make them whiter
Buying expensive toothpastes for teeth whitening sounds weird, save your bucks and applies baking soda to your teeth daily. Rub a pinch of baking soda to your teeth; let it stay for 3 minutes. You'll surely find it magical.
Using honey as a face mask
Apart from horrendously expensive face masks or facial massages, nature has blessed us with loads of natural beautification components. Apply a thin coat of honey on your face and let it dry. You'll witness a big change, no less than any face mask or cream.
Apply kegels
Seeking out medical assistance for urinary incontinence as a result of post-partum delivery effects is good, but it is too early to go for any medical help or treatment. Give time to your body to get back in shape, so will your uterus and bladder! Apply 5 sets of kegels daily and see the miracle happening.
The above mentioned DIY beauty tricks are miraculous. Not only cost- effective, but these natural ingredients hardly have any side effects. So you are safe at applying! With just a few easy tricks, you can be as gorgeous as any other lady on the stage!