From Grooming Brush to Squeegee All Important Tools for Home Cleaning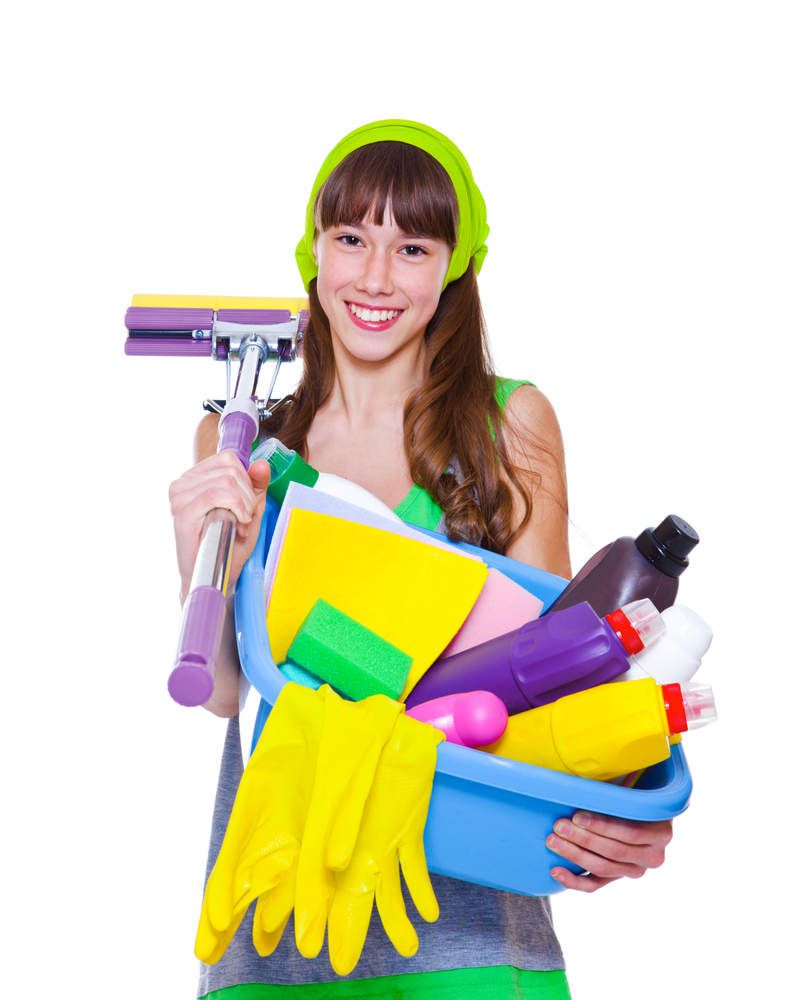 Grooming brush:
It can be used for a vast array of cases and so a great idea is to get yourself at least two/three brushes for the domestic cleaning.
Metal brush:
It is indispensable when cleaning some truly persistent and dried spots of kitchen grease. Use wisely the metal brush, because it can scratch the surfaces, which are softer than the metal fibers of the brush itself.
Stiff spatula:
It can be very useful to wipe off the excess of the dislodged dirt onto carpets, rugs or even upholstered furniture. This is a common issue during the big home cleaning every season.
Electrostatically charged brush or a duster:
There is no doubt the flexible head of the duster can fit through some narrow hidden spaces to ensure the perfect removal of dust even from the invisible areas between the coils of the fridge, behind the wardrobe, etc.
Vacuum cleaner:
This is by far the easiest and quickest manner to clean the entire house. Yet you can get rid only of the loose particles like dust, sand, grit, hair, food crumbs and others, but there is nothing to beat the vacuum cleaner when it comes to a greater floor coverage for a shorter time.
Rental hotwater machine or steam cleaning machine:
They both provide a professional result after the cleaning and it is a much cheaper opt, than hiring a big crew of professional cleaners to deal with everything.
Strong detergents for everything:
You can choose between homemade detergents and all-purpose detergents from the store. However, the choice can stretch to almost a dozen different detergents that are specialized in cleaning almost every different kind of surface.
Sanitizing agent:
It is a much stronger and powerful detergent, which eliminates all bacteria, pollens, germs, allergens and other microorganisms. This makes it a truly great choice if the big house cleaning takes place once a year.
Deodorizing agent:
It is similar to the sanitizing compounds and it`s recommended to get rid of a variety of odors, ranging from odors on clothes, to WC odors and pet odors.
Protective gloves or a protective mask:
A mask is definitely a must have when there is a chance of spreading volatile chemical compounds or other unhealthy compounds in the room.
Mop and dry mop:
They are perfect for hardwood floorings, laminate floorings and tiled floors.
Cloth and towels, paper towels:
Make sure to have enough towels for everything for rubbing heavily soiled stains, for polishing windows, for wiping off dust, etc.
Wet wipes. Because of the small amount of alcohol in the wet wipes, they are perfect for some specific cases like cleaning mirrors, glass, TV`s, porcelain or marble countertops.
Bowls of all sizes:
Just like the towels make sure to have bowls of different sizes for every different case.
Protective spray for carpets:
This solution keeps the already cleaned natural fibers of the carpets clean for a much longer time.
Varnishes and waxes:
There are even waxes with a special pigmentation that restore the texture of leather upholstery.
Silicone base sealer:
It is good for application right onto the grout lines. This invisible sealer is perfect to repel future stains.
Floor scrubber machine:
It provides the quickest way to clean vast tiled floors for a shorter time and with a professional result.
Common degreasers:
Use soapy water, dish detergent or another common degreaser that you can find in the kitchen for cleaning light stains.
Squeegee:
When it comes to windows cleaning the squeegee is the tool that is indispensable for such an exercise, especially when the direct sunshine makes the detergent evaporate much quickly.