5 Game Changing Tips to Make Payments on your E-commerce more Seamless than Competitors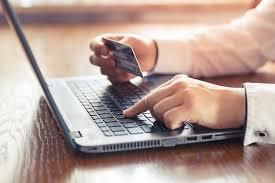 Losing customers at the payment stage never feels right. It is time you catch up faster than your competitors to ensure maximum conversion through simpler checkouts and payment processes.
Do you often see customers selecting products from your e-store but not actually making a purchase? Are you losing a lot of business just because you don't have a seamless payment gateway? If the answer to the above two questions is yes, then the bigger question is "what have you done to change the way the things are?
Including simple and convenient features like offering easy credit online or providing buy now pay later shopping options can bring about a huge boost in expected results.
The Moment of Truth
Only successful conversions serve the bottom-line of your ecommerce business.
If we can call it then the payment stage of every online sale is the moment of truth for e-commerce store owners. While many players lose horde of customers just because of complicated payment gateways, the smart ones learn from their mistakes and work towards making the life of their customers easier.
While having high quality product lines or services is of paramount significance for any e-store, user experience plays an equally crucial role in the whole cycle of a customer landing on your e-store, browsing through your offerings, selecting their choice and finally making a payment.
We have tried putting together 5 tips that can in no time start showing considerable decline in bounce backs from the payment stage of your e-commerce store.
One click checkout: After selecting a product all a buyer thinks is of owning it physically. If you can save him from the payment stage, at least for the time being, this alone can boost your sales by more than 50%. Come up with an option that allows your buyers to shop now and pay later

. With something like an online credit term of 10-14 days you can easily woo your customers and make them feel home.

Multiple payment methods: Even though it sounds like given, many legacy e-commerce stores are still going with one or two payment options. With so many online wallets and digital payment options out there, you as an owner of an e-store must accommodate as many payment methods as possible so that this doesn't become a reason to let your sure shot buyers leave you forever with disappointment.
Allow guests to buy: Don't be data greedy. Period! While you might have the obvious urge to take as much information about your customer as possible for analysing and re-targeting, ensure you also allow your guests to buy without necessarily filling dozens of forms and their personal details. A buyer has arrived on your e-store to buy. Let him buy and leave. He will be more than happy to come back and buy again and even if his details don't reflect in your analytics you will be happy making money.
Avoid redirecting: People come on your site to buy a product and get busy with something more important as soon as they are done. Imagine their plight if you redirect them to another page and they are forced to wait till those pages load. Ensure customers can buy what they want from the page they are on. There is no fun in annoying them away.
Let them store: Give your customers the flexibility to store their product choices and their information on your site. This helps when they come back to finally make a purchase and they don't have to choose their product again or key in their information all over again; instead your site can auto-fill the information and save your customers the hassle.
Making subtle changes in the payment processes and gateways in your e-store can save you from the loss of your potential customers buying from another e-retailer.