Handling a Car Accident Claim Yourself - Personal injury claims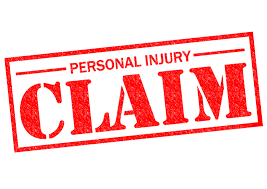 Personal injury claims
Dealing with the insurance adjuster on personal injury claims has gotten much more difficult given the scorched earth policies many insurance companies have recently implemented. All too often, personal injury victims do not know their rights or how to handle the claims process.
Here are a few ideas:
SEEK THE MEDICAL CARE YOU NEED RIGHT AWAY
The most important thing you have is your own health and the wellbeing of your family. Get the medical care you need and do not delay in seeking that treatment. If the problems you have persist, don't be afraid to ask for more advanced testing such as CT scans, for head injuries or an MRI testing for spinal cord injury. Specialists such as orthopedic surgeons usually require weeks advance notice to get an appointment so call your chosen doctor as early as you can.
DO NOT GIVE A STATEMENT TO THE ADJUSTER FOR THE OTHER PARTY
Some insurance adjusters are out only to get the facts to determine whether or not to pay a claim, while other adjusters see the statement as their first opportunity to set the injury victim up for them to reduce, defend or deny the injury claim. The best choice is to talk with a reputable personal injury lawyer before you give any statement.
DO NOT SETTLE THE CASE UNTIL YOUR INJURY HAS COMPLETELY RESOLVED
When you settle the case, your rights to compensation terminate and if you are mistaken about how badly you are hurt or the need for future medical treatment because of an auto accident you will be out of luck for having the insurance company for the wrongdoer pay subsequent medical expenses. Get a clearance from a doctor you trust before you seek a settlement.
DO NOT EXPECT THE ADJUSTER TO BE FAIR
Adjusters work for the insurance company, their job is to pay you as little as they can get away with for the personal injury claim. If you are unsure of the value of your claim talk to a qualified accident and injury lawyer.
If a drunk driver has seriously injured you, and he has a large policy, expect the adjuster to act like your best friend (until you talk about money). If you have minor injury in a small case- don't expect your phone calls to be returned or even to be treated with courtesy when talking money.
Contact a car accident attorney for Personal injury claims.