Differences and benefits among Twitter, Google+, Facebook and Pinterest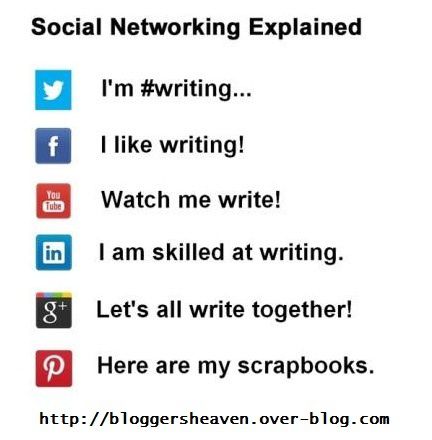 Social media is becoming a very important part of our lives. It used to be more of a thing embraced by teenagers and young adults. But social media are contributing a lot to the commercial world and it is an aspect which cannot be overlooked. In fact these channels have become an effective way of approaching the possible customer market at almost no cost. It has been proven that social media have  helped tremendously to market products, services and boost a brand. Also these media can act as an advertisement which is operated all the time waiting to bring the message to the public.
Even though all these media fall into the same category of social media they are quite different from one another and there are unique ways each can contribute to SEO and also for the life of an ordinary citizen.
Twitter
This medium said to be having the smartest audience out of the all social media channels available. Probably because the main medium of communication is text and one has to carefully express their thoughts and ideas. This is quick, frequent and an effective way of getting the attention of people very fast. As soon as a new post has been posted to a blog, it can be announced via twitter which will direct quick traffic to the blog.  Using tweets the  followers can be direct to any other source of interest as well.
Google+
There are many predictions that Facebook will be replaced by Google+. It will be a little too early to guess, but looking at the number of people who had subscribed to Google+ this prediction cannot be underestimated as well.  With its "circles" feature you can group different users into various circles and make announcements focused for a targeted circle instead of announcing to each and everybody you are linked in Google. This is a unique feature which is not available in any of the other social networking service. Hangout is another feature where you can video chat with up to 10 users at a time.
Facebook
Arguably Facebook is the most popular medium among the media marketing tools used at the moment. It has become a very interesting pastime among some users as well. This allows any product or service to directly reach the targeted audience members. Each like given to a page is an assurance that someone who is genuinely interested in the product had clicked the like button.
Pinterest
As a single graphic or a photo can express thousands of words this is becoming a very popular marketing tool.  On the internet visual content always had been proven to be a very appealing to the eyes.  From a single infographic you can explain so many things clearly and simply which may take several pages of wordings. But also the same time it tends to give a feeling that it is merely a catalogue instead of having  a social experience. Here also one can receive re-pins but one would not be sure if those re-pinned it because they genuinely cared about relevant business or just because it was an appealing graphic.