Latest Revelations from Dubai Real Estate
The article covers the latest trends of Dubai and its ever challenging real estate.

The ever fluctuating real estate market of Dubai has become a prime subject of research for economists. Hospitality industry is growing rapidly; commercial sector is facing stagnation while residential projects have been decelerated as compared to last year and earlier in 2014. Recently released survey report by a renowned property advisory firm showed optimistic results in second quarter.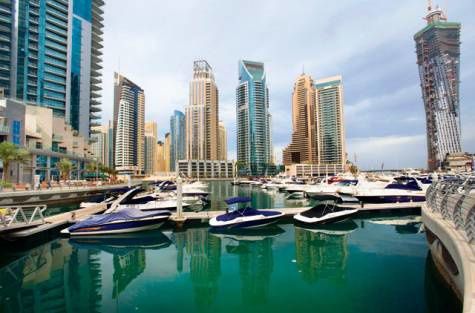 Simmering rental costs cooled a bit as Q2 is continues its journey. Potential buyers and lodgers in respect of existing villas declined whereas hotel sector is surging gradually, business sector is enjoying stability. Major news break is anticipated "Mall if the World" in Umm Sequeim fosters confidence for retail and hotel industry.
 
Nakheel's new 1,000-Villa Community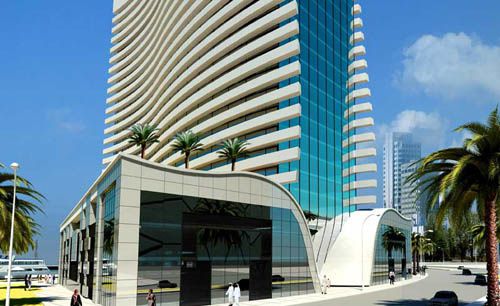 After dozens of successful projects that transformed Dubai, master developer "Nakheel" is on the move again. Recently announced a new project based on 1,000 villas out of which 100 high-tech residences are managed by renowned hotel developer. Remaining 900 would comprise of three to five bedrooms with each home having a private swimming pool. Feels like Dubai property market is about to get a shot of adrenaline! (Get more info about Dubai property here)

"Nakheel" further announced that the company has signed AED 27 million ($ 7.35 million) treaty with "Arif & Bintoak Consulting Architects and Engineers". Project blueprint and construction will be in collaboration of both firms. Tender will be released by start of October, 2014 with completion date set for two years; that is in 2016.
 
A Grand Development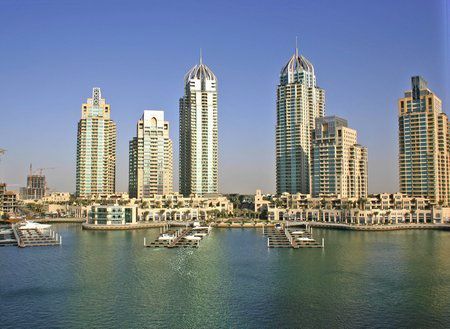 Expansion isn't limited to 1,000 villa community but goes beyond as three major companies formed an alliance, revealing plans to construct a combined project in Dubai Investment Park. Aristocrat Star, PAL developments & Pacific Ventures announced "Royal Estates" would comprise of total 2,000 units having apartments, villas, office buildings, luxury hotels and boutiques. It'll be available for sale in first week of August with estimated apartment cost AED 450,000 and AED 1.6 million for townhouses.

Company officials are quite excited about the project stating that this is a step to boost Dubai real estate market while fostering Expo 2020. Settlers will get a chance to experience modern living unlike ever with all the latest technology embedded.
 
Sobha Group $4 Billion Project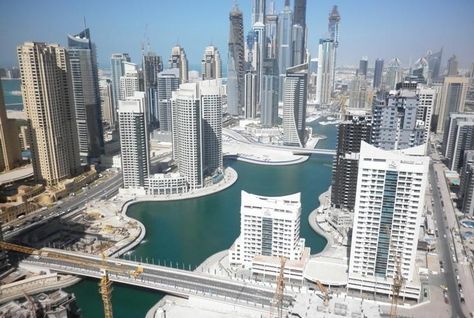 Yet another expansion is observable in Mohammad Bin Rashid City as Sobha, a Dubai based real estate developer plans to initiate a new amalgamated community. Residences, nurseries, two international schools, praying areas, clubhouse, retail center, three hotels and restaurants are in the charts.

Covered area of the entire project is eight million square feet where 282 L-shaped villas and high rises would have four, five and six bedrooms, each with their own gardens. Company is engaged in yet another mega project which will be the world's largest artificial lagoon and super luxurious housing units.
 
Dubai & Nairobi Rental Price Growth Outpaced London
A comparison chart of Dubai and Nairobi with London and Hong Kong respectively revealed that lease cost of the latter surpassed beyond imagination. Expat buyers are now far more alert when planning to purchase a domestic home due to affordability fact. Rental price around the world rose by 4.7 percent while capital values increment came out to be 6.1 percent simultaneously. Dubai and Tokyo had the highest record as cost surged from five to six percent. (Get more information regarding Dubai rental property)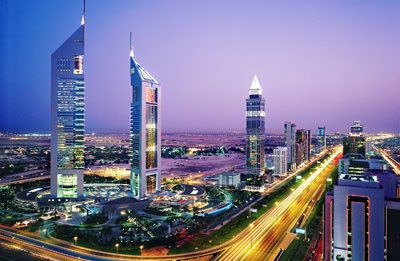 A Brief Analysis of Real Estate in Dubai
Property market has been minting money since price raised nearly 30 percent in 2013. One of the largest building material suppliers, Danube launched an AED 500 million project in Al-Furjan while Emaar and Nakheel are constantly competing to outdo each other.