Top Style Tips for Curvy Girls
Going shopping can be a trying experience especially for curvy girls. It seems as though everywhere we look, we see skinny models or smaller sized clothing. Thankfully, there are custom shops online that provide affordable options for plus size women. However, where does one begin? What type of clothing will look best on the body? These are questions that every plus size women asks.

To get started, one needs to know the right way to dress the body. Every woman is different and will have a particular shape. First, determine the shape of your body. Are you an hourglass? A pear shape? Rectangle? This will help you to determine which areas to emphasize as well as what to avoid. Below are a few more tips to help stay fashionable and look great.


Tailored Clothing
Most larger women tend to purchase clothing that is loose fitting and larger than their actual size. By wearing tailored clothing, women will see that they actually look better. It is important that the clothing actually fit well. By choosing clothing that is too baggy will make you appear larger. Clothing that is too tight does not look great either. By purchasing clothing that is tailored to your body, you will look better and gain confidence.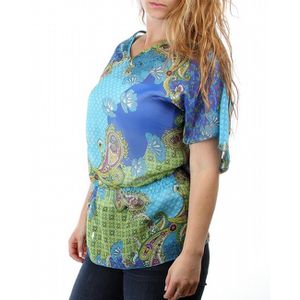 Emphasize the Positive
If you are like most full-figured women, you are blessed in the chest area. Emphasize this area to not only show off your assets but to also elongate the body. V-neck style tops and dresses are a great way to avoid a boxy shape and create a better silhouette.

Think about any area you feel positive about. Use clothing to emphasize this area. This could be with color, shape or style. By showing off what you are proud of, you will gain confidence and feel wonderful, which changes the way you look to others.


High-Waist/Low Waist Options
Both high-waist and low-waist options can work well for plus size women. High-waist dresses are a perfect way to look great and bring in a waistline. The curves are accentuated and help you to feel fabulous. Low-waist works well for pants or jeans as it helps to hide a large belly or hip area.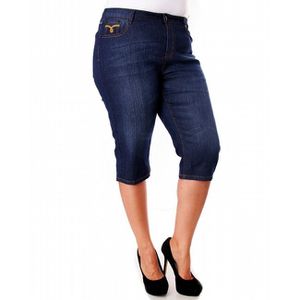 Tunics
If you are uncomfortable with the waist, belly or hip area, tunics are a great option. These tops are longer so they hit along the upper thigh area, easily concealing the areas you want covered. Tunics are very popular in today's fashion with leggings as a great pairing. Tunics come in all shapes and styles, working well for any season.


Heels
If you are comfortable in heels, they are a great choice to make you look slimmer. Heels are also a great choice to dress up any outfit. Heels can give an outfit spunk and create a longer silhouette so that you are taller and appear slimmer.

Overall, it is important for women to feel comfortable in their body. Embrace your size and find ways to be stylish for your particular body type. Once you determine the style types that work best for your body, shopping will become fun! You will then feel great about your wardrobe and look forward to getting ready for the day!

These are just a few tips to get you started. Find what works best for your body through trial and error. Everyone is different so it may take a little research to find the right looks for your body type.